Magical Morocco If you're looking for a sun-soaked break with a large smattering of culture and history, look no further
than spending your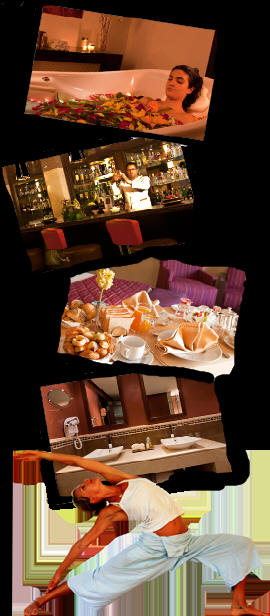 holidays in Morocco. Its accessible location in North Africa has earned it the reputation of the west's gateway
to Africa. With its subtropical climate, white sand beaches, vast mountains, and wild desert landscapes, Morocco has a lot to offer for poolside-dwellers with an adventurous streak.
Visit Marrakech or Fez and immerse yourself in the labyrinth marketplaces where you can find hidden gems and indulge in some delicious street food before relaxing at a luxury spa hotel. Alternatively, stay on the Atlantic coast in Hollywood-famed Casablanca or action-packed Essaouira for some beach-style glitz alongside captivating history during your Morocco holidays – you'll never run out of things to do in this fantastic country.

Dunes and Mountains
Whether you're planning a holiday with your loved one, a family trip with plenty
of activities to keep the kids entertained, or a city break with friends, there
are holidays to Morocco for everyone. The best time to visit coastal cities such
as Casablanca, or the capital city of Rabat, is during the summer months as the climate
is considerably cooler than inland. Winter is the perfect time to visit Marrakech
or Oaurzazate where temperatures tend to soar during the hotter months. Whenever
you choose to visit, there'll be no shortage of activities during your Morocco holidays. Camel trekking is usually high on everyone's to-do list,
or, if you prefer speed, it's possible to explore the golden dunes by quad bike.
For an entirely different perspective, book a tour of the Atlas Mountains while
staying in Marrakech – swapping classy hotel for basic Kasbah. The range cuts
right through Morocco; separating the coast from the Sahara and providing
an insight into traditional mountain life in the country.

Captivating Culture
The Hassan II Mosque in Casablanca is Morocco's largest mosque and is well worth
a visit; this breath-taking building boasts a glass floor that juts out over the Atlantic Ocean. Another cultural highlight is Kairaouine University in Fez, widely recognised as the world's oldest university. If you want to escape the hustle and bustle of the cities, there are a wide range of national parks to explore; Toubkal National Park being is perhaps the most popular. Toubkal is situated high in the Atlas Mountains and offers great climbing and trekking opportunities. The relative remoteness
of this region has resulted in the local inhabitants living a traditional and rural lifestyle
that has remained largely unchanged for centuries and makes for a fascinating experience and insight into bygone Morocco. Night owls will find Marrakech's nightlife has much
to offer; belly dancers and snake charmers patrol the historic Medina at dusk and late-night clubs light up Marrakech's new town, while hundreds of street vendors take to the city's square, offering a sense of spice to your holidays in Morocco.